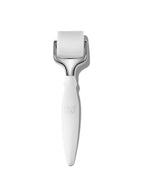 Brightening Active Roller
2-IN-1 SKINCARE MICRONEEDLING TOOL
What it is
Unlock your own skin confidence with our most advanced 2-in-1 skincare microneedling tool, Brightening Active Roller. Formulated with a potent trilogy of crystallised active ingredients, Vitamin C, Tranexamic Acid, + Licorice Root Extract which form microneedles that dissolve directly into the skin to deliver instantly visible results.
MANUAL ROLLING + CRYSTALLISED ACTIVE INGREDIENTS = TARGETED SKIN TREATMENT
After 28 days*, 95% agree skin is moisturised, 95% agree skin looks/feels more plump, 95% agree skin is revitalised.
This first-to-market combination of mechanical rolling and topical application diminishes the appearance of dark spots and hyperpigmentation, encourages the perfect environment for collagen and elastin and elevates your skin's natural glow to reveal your brightest skin ever.
Each Brightening Active Roller kit includes;
One reusable, forever roller handle

2 x Brightening Dissolving Microneedle heads

One Roller pouch
Refill packs are available containing 4 x Brightening Dissolving Microneedle heads or mix and match with another roller, Youthful or Hydrating. Please keep your Active Roller handle, this does not need to be replaced.
Skincare Fitness Goals
BRIGHTEST GLOW – ultimate skin power-player Vitamin C joins with Liquorice Root Extract to create a supercharged skin-brightening blend for instant radiance
REDUCED DARK SPOTS + HYPERPIGMENTATION – Powerful amino acid, Tranexamic Acid decreases and improves the appearance of hyperpigmentation spots.
FIRMER, PLUMPER SKIN – Vitamin C helps to strengthen the skin's upper barrier and provides extra resilience whilst reducing temporary redness.
Awards
WINNER Stylist Beauty Award 2022 - Best Face Tool
WINNER Essence Best in Black Beauty Award 2023 - Best in Hyper-Pigmentation
User Trials
95% agree skin is moisturised

95% agree skin looks/feels more plump

95% agree skin is revitalised

95% agree skin feels more firm

95% agree skin tone is more even

89% agree skin is more radiant

89% agree skin is more nourished
*Based on self-assessment studies on 19 people using twice weekly for 28 days
Ingredients
Sodium Hyaluronate, Algin, Glycerin, Trehalose, Propanediol, Aqua/Water, Tranexamic Acid, Caprylyl Glycol, Butylene Glycol, Ethylhexylglycerin, 1,2-Hexanediol, Glycyrrhiza Uralensis (Licorice) Root Extract, Ascorbic Acid
How to use
Use as part of the PM skincare routine. Always use on damp skin after cleansing. Roll over the face and neck using upwards and outwards motions for 5 to 10 minutes, avoiding the delicate eye area. For best results scan the QR code for a full tutorial. To amplify results, after rolling on damp skin, apply your favourite serum, we recommend using Hydro-Bound Hyaluronic Acid + Niacinamide Serum together with Active Blast Vegan Collagen Skin Booster and continue to roll for an additional 5 minutes until the roller head is smooth. Use once a week for a mini skin bootcamp to achieve smooth and luminous-looking skin. Attach a new roller head to the handle for each use and discard the used head after use.
Brightening Active Roller
has a rating of
4.7
stars based on
256
reviews.
We're delighted to offering shipping to UK, EU and many international counties with more soon to come. If you are placing an order with us from the EU, we currently cover all import taxes and customs duties for goods over €150 (£135).
However, we would like to inform you that as a result of the Import One Stop Shop (IOSS) being introduced by the European Union on 1st July 2021, we will not be able to cover additional import taxes and duties for any EU orders with a value less than €150 (£135) under Delivered Duty Paid (DDP) terms from our UK warehouse. If the total goods value is less than €150 (£135) we will gladly dispatch your order but, please be advised customers are responsible for covering any duties and taxes incurred before receiving the parcel.
For all orders shipped outside of the UK, EU and United States, Delivery Duty is unpaid (DDU). This means you may be liable to pay local sales taxes and customs duties on arrival of your FaceGym order.
FaceGym cannot accept responsibility for any of these costs. Furthermore, as rules on duties and taxes differ from country to country, FaceGym are unable to advise on customs tariffs and amounts.
FACEGYM PRO. Please note orders containing the FaceGym Pro will be covered under Delivered Duty Paid (DDP) for all countries within the shipping restrictions. We are unable to ship the FaceGym Pro to Japan, Korea, Germany, Austria, Switzerland and the USA.
Next Day Delivery UK
£6 (Order before 4pm from Monday to Thursday, for delivery on the next working day*)
Standard Shipping UK

£3 (3-5 working days via Royal Mail or DHL)
Europe Shipping
£8 (3-7 working days via DHL International and 2 item limitation per order)
ROW Delivery
£15 (5-10 working days via DHL International))
Australia
We have partnered with Mecca to offer exclusive AU shipping. Please order from https://www.mecca.com.au/facegym/ 
Dispatch and Delivery
Your order will be processed within 24-48 hours of receipt, except during peak holiday periods. Once your order has been processed, you will be notified with an order confirmation email. Orders received over the weekend and on UK bank holidays will be processed the following business day.
Customs
While we do everything we can to make sure your order is cleared by customs, we advise that you check with your local customs, before importing anything to your country that may be stopped or have charges applied. FaceGym will not be liable for charges if your shipment is stopped, charged for or disposed of at customs.
Returns
If an item is damaged please contact FaceGym immediately.
FaceGym will accept returns of unused products in their original packaging purchased at any FaceGym studio or our online store (www.facegym.com) for a full refund, within 30 days with the original receipt or delivery note. When looking to Return or Exchange please go through the original channel or studio where you purchased your goods.
Unfortunately, FaceGym products purchased from other retailers are subject to the returns policies of those retailers and will not be accepted by FaceGym. If you need to make a return, please contact the retailer you bought your product from.
Please note, FaceGym gift cards may not be returned and should be treated like cash. They cannot be replaced if they're lost or stolen.
To make a return:
1. To return an item to one of our studios, bring your return along with your receipt and a refund will be issued to the original method of payment (e.g. on the same card used to pay for the item(s)). Alternatively, you may exchange the product for any product of the same value, or request store credit in the form of a FaceGym gift card.
2. To return an item online, please contact our customer service team on info@facegym.
When sending your item back, please make sure the package is securely wrapped. We recommended that you make your return using a recorded delivery service and retain your proof of postage. Please note, Facegym does not accept liability for goods in transit or for the cost of return.
Inside your package please:
Print your name
Print your order number
Highlight the item(s) being returned
Include the reason for return
Address your package to:
FACEGYM c/o FloStream
Unit 2, Blackthorne Point,
Blackthorne Road,
Poyle
SL3 0DA,
United Kingdom
+441753 967369
Refund Time
We aim to process your return within 5 working days. The refund will be made to the same card or PayPal account used to make the purchase. Please note, it may take 5-10 working days for the funds to appear in your account - this will vary from bank to bank.
Any returns made at a FaceGym studio that are not accompanied by the original receipt will be exchanged for FaceGym gift card in the amount of the original purchase price.
Non-returnable Items
In some instances, we are unable to offer refunds or exchanges.
The following items are non-returnable:
Beauty items and tools that have been opened, tested or partially used.
Workouts, bundles and gift cards. 
This does not affect your statutory rights.
Delivery to Russia
We are not shipping to Russia at this time. 
For more information please email our Customer Service Team
via info@facegym.com. 
Before you continue...
Contraindications
• We don't recommend if you currently have active skin conditions or bacterial infections (acne, eczema, psoriasis or cold sores, broken skin, Impetigo, Facial Boils, Conjunctivitis, Styes)
• Pregnancy (due to use of Electrical Muscle Stimulation device) - if pregnant, please let the Trainer know during consultation time. Instead of the electricals, your trainer will use prolonged deep tissue massage techniques.
• Botox in the last 2 weeks
• Cosmetic facial fillers in the last 4 weeks
• Facial surgery in the last 6 months
ACCEPT + CONTINUE
DO NOT ACCEPT
Before you continue...
By signing up to the FaceGym X Lion/ne Skintervention Day I agree to receive marketing emails from FaceGym and Lion/ne. I understand I can unsubscribe at any time. I understand my data will not be disclosed to any third party. For more information view our privacy policy and T&Cs.
ACCEPT + CONTINUE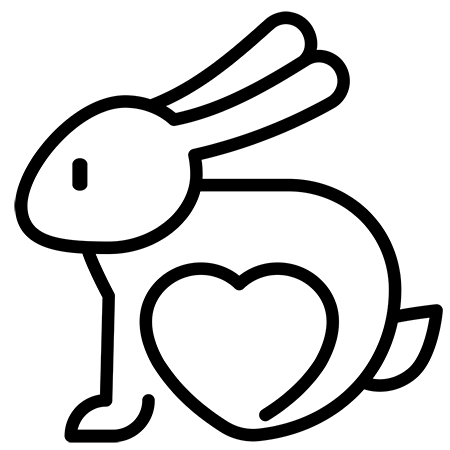 Cruelty Free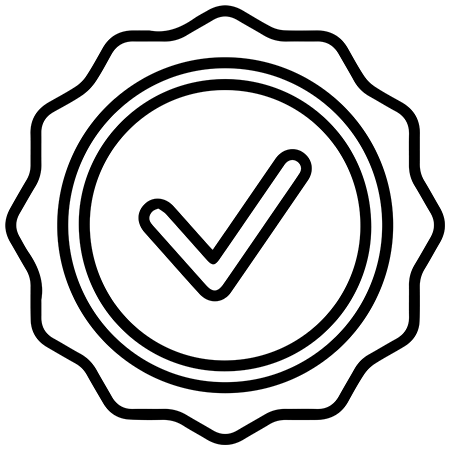 Derma Tested
High Performance
Results Orientated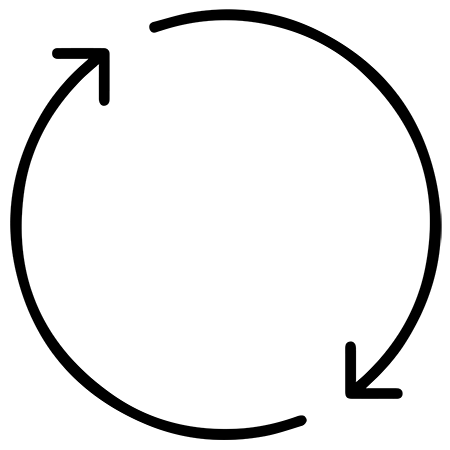 Consciously Created
What are the contraindications?
Each of the following is a contraindication to this product. Please make sure they do not apply to you, or you should not use this product.
▪ Botox in the last 2 weeks
▪ Fillers in the last 4 weeks
▪ Facial threads in the last 4 weeks
▪ Facial Surgery 6months dependant on healing
▪ Have used skin resurfacing products or had a treatment in the past 2 weeks (e.g. Retinol, AHAs, BHAs, Dermabrasion, laser, peels) or TCA peels in the past 4-weeks
▪ Cancer in the area being treated – less than 12months remission
▪ Melanosis of the face or skin lesions including keloid scarring /warts /moles
▪ Skin conditions (e.g. active acne, eczema, psoriasis, cold sores, broken skin, sunburn, rosacea) or Long-term steroid use that has affected the skin
▪ Hypersensitive skin / heat reactive skin / poor skin healing
▪ Photosensitive medication or medication that thins the skin in the last 6 months
▪ Haemophilic or blood clotting problems
▪ Pregnant or maybe pregnant
▪ Uncontrolled diabetes or experienced loss of skin sensation
Will the Active Rollers hurt?
Customers should not experience pain or discomfort when using the Active Roller. The microneedling tool creates painless microchannels on the skin's surface in order to deliver a targeted skin treatment with no need for down time.
How do the microneedles work?
The active ingredients for each roller are crystallised to form advanced dissolving microneedles. Each roller head contains over 3,000 active-infused microneedles which dissolve rapidly into the skin on contact, creating painless microchannels, around 0.25mm in depth, for direct delivery of the ingredients into the epidermis.
How many times can I use one roller head?
Each Active Roller head can only be used once. Please discard the used head after use. Refill packs with four roller heads are available to purchase.
Can I use different heads with the same handle?
Yes. All three roller heads, Brightening, Hydrating and Youthful can be attached to the same roller handle. The roller heads need to be replaced after every use but the handle does not.
Can I use the Active Rollers every day?
For best results, we recommend using the Active Rollers once or twice a week.