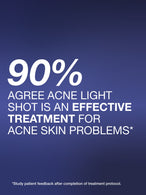 Acne Light Shot
LED MEDICAL DEVICE FOR CLEAR SKIN
What it is
The future of acne control has arrived.
Switch on clear skin with the Acne Light Shot from FaceGym.

Acne Light Shot is a medical LED device which utilizes blue light therapy for a targeted treatment of acne, blemishes and spots. Clinically proven to kill acne naturally and reduce the risk of future breakouts, the Acne Light Shot starts working from day one. It's your hands-free, pocket-sized powerhouse to treat acne and give you back your skin confidence via speedy 20-minute sessions. The targeted delivery system results in a significant reduction in spots, blemishes and inflammatory (papule + pustule) types of acne to leave you with cleaner, clearer and healthier-looking skin with no down time. Safe. Effective. Rapid.

90% AGREE ACNE LIGHT SHOT IS AN EFFECTIVE TREATMENT FOR ACNE SKIN PROBLEMS*
80% REDUCTION IN SKIN OILINESS**
80% REDUCTION IN PORE SIZE**
75% REDUCTION IN INFLAMMATORY LESIONS**
Professional grade I Dermatologist-approved I Hands-free treatment
HOW IT WORKS
Delivered at an optimized wavelength of 415nm, blue light therapy is naturally healing and addresses underlying acne-causing issues at a cellular level. Unlike some traditional acne treatments, the Acne Light Shot can penetrate the skin through blocked pores and into the epidermis layers. This kills the bacteria at the source, leading to a reduction in blemishes and inflammation. With zero possibility of the bacteria becoming resistant to this process, blue light therapy helps to keep the condition under control and prevent future breakouts from occurring. The blue light also heals the skin from within, helping to regulate sebum production to prevent bacteria build-up, tighten the appearance of pores and improve the skin's overall texture to support healthy skin in the future.
PACK COMES WITH
1 x Acne Light Shot
1 x 60 adhesive strips
Please consult your healthcare provider before using Acne Light Shot if you have been prescribed any medication for acne. Please read our FAQ's carefully before purchasing this product.
*Study patient feedback after completion of treatment protocol
**Clinical trial assessment study
Clinical Trials
80% REDUCTION IN SKIN OILINESS*

80% REDUCTION IN PORE SIZE*

75% REDUCTION IN INFLAMMATORY LESIONS*
*Clinical trial assessment study
User Trials
90% AGREE ACNE LIGHT SHOT IS AN EFFECTIVE TREATMENT FOR ACNE SKIN PROBLEMS**
**Study patient feedback after completion of treatment protocol
How to use
1. Before starting your treatment, we strongly recommend performing a patch test to detect any skin sensitivity. Directions on how to perform your patch test are shown inside your Acne Light Shot manual.
2. When you are ready to begin, make sure your Acne Light Shot device is fully charged and your skin is freshly cleansed and dry. Take two of the adhesive strips and attach one to either side of the Acne Light Shot device. Remove the cover strips and using a mirror place the device on to the area of skin you would like to treat, pressing with light pressure to secure it in place.
3. Press the ON/OFF button for 1 second to turn on your device, the button will illuminate and your 20-minute treatment will begin. The hands-free device means you can continue to get on with your day during the session.
4. After 20 minutes, a short beep will signal the end of the treatment and your device will turn off automatically. Remove the Acne Light Shot carefully, gently peeling the device away from the skin. The adhesive strips are one use only, sodiscard these after each use. Clean your device before every use with a soft dry cloth or a cleansing wipe.
Acne Light Shot
has a rating of
4.3
stars based on
46
reviews.
We're delighted to offering shipping to UK, EU and many international counties with more soon to come. If you are placing an order with us from the EU, we currently cover all import taxes and customs duties for goods over €150 (£135).
However, we would like to inform you that as a result of the Import One Stop Shop (IOSS) being introduced by the European Union on 1st July 2021, we will not be able to cover additional import taxes and duties for any EU orders with a value less than €150 (£135) under Delivered Duty Paid (DDP) terms from our UK warehouse. If the total goods value is less than €150 (£135) we will gladly dispatch your order but, please be advised customers are responsible for covering any duties and taxes incurred before receiving the parcel.
For all orders shipped outside of the UK, EU and United States, Delivery Duty is unpaid (DDU). This means you may be liable to pay local sales taxes and customs duties on arrival of your FaceGym order.
FaceGym cannot accept responsibility for any of these costs. Furthermore, as rules on duties and taxes differ from country to country, FaceGym are unable to advise on customs tariffs and amounts.
FACEGYM PRO. Please note orders containing the FaceGym Pro will be covered under Delivered Duty Paid (DDP) for all countries within the shipping restrictions. We are unable to ship the FaceGym Pro to Japan, Korea, Germany, Austria, Switzerland and the USA.
Next Day Delivery UK
£6 (Order before 4pm from Monday to Thursday, for delivery on the next working day*)
Standard Shipping UK

£3 (3-5 working days via Royal Mail or DHL)
Europe Shipping
£8 (3-7 working days via DHL International and 2 item limitation per order)
ROW Delivery
£15 (5-10 working days via DHL International))
Australia
We have partnered with Mecca to offer exclusive AU shipping. Please order from https://www.mecca.com.au/facegym/ 
Dispatch and Delivery
Your order will be processed within 24-48 hours of receipt, except during peak holiday periods. Once your order has been processed, you will be notified with an order confirmation email. Orders received over the weekend and on UK bank holidays will be processed the following business day.
Customs
While we do everything we can to make sure your order is cleared by customs, we advise that you check with your local customs, before importing anything to your country that may be stopped or have charges applied. FaceGym will not be liable for charges if your shipment is stopped, charged for or disposed of at customs.
Returns
If an item is damaged please contact FaceGym immediately.
FaceGym will accept returns of unused products in their original packaging purchased at any FaceGym studio or our online store (www.facegym.com) for a full refund, within 30 days with the original receipt or delivery note. When looking to Return or Exchange please go through the original channel or studio where you purchased your goods.
Unfortunately, FaceGym products purchased from other retailers are subject to the returns policies of those retailers and will not be accepted by FaceGym. If you need to make a return, please contact the retailer you bought your product from.
Please note, FaceGym gift cards may not be returned and should be treated like cash. They cannot be replaced if they're lost or stolen.
To make a return:
1. To return an item to one of our studios, bring your return along with your receipt and a refund will be issued to the original method of payment (e.g. on the same card used to pay for the item(s)). Alternatively, you may exchange the product for any product of the same value, or request store credit in the form of a FaceGym gift card.
2. To return an item online, please contact our customer service team on info@facegym.
When sending your item back, please make sure the package is securely wrapped. We recommended that you make your return using a recorded delivery service and retain your proof of postage. Please note, Facegym does not accept liability for goods in transit or for the cost of return.
Inside your package please:
Print your name
Print your order number
Highlight the item(s) being returned
Include the reason for return
Address your package to:
FACEGYM c/o FloStream
Unit 2, Blackthorne Point,
Blackthorne Road,
Poyle
SL3 0DA,
United Kingdom
+441753 967369
Refund Time
We aim to process your return within 5 working days. The refund will be made to the same card or PayPal account used to make the purchase. Please note, it may take 5-10 working days for the funds to appear in your account - this will vary from bank to bank.
Any returns made at a FaceGym studio that are not accompanied by the original receipt will be exchanged for FaceGym gift card in the amount of the original purchase price.
Non-returnable Items
In some instances, we are unable to offer refunds or exchanges.
The following items are non-returnable:
Beauty items and tools that have been opened, tested or partially used.
Workouts, bundles and gift cards. 
This does not affect your statutory rights.
Delivery to Russia
We are not shipping to Russia at this time. 
For more information please email our Customer Service Team
via info@facegym.com. 
Before you continue...
Contraindications
• We don't recommend if you currently have active skin conditions or bacterial infections (acne, eczema, psoriasis or cold sores, broken skin, Impetigo, Facial Boils, Conjunctivitis, Styes)
• Pregnancy (due to use of Electrical Muscle Stimulation device) - if pregnant, please let the Trainer know during consultation time. Instead of the electricals, your trainer will use prolonged deep tissue massage techniques.
• Botox in the last 2 weeks
• Cosmetic facial fillers in the last 4 weeks
• Facial surgery in the last 6 months
ACCEPT + CONTINUE
DO NOT ACCEPT
Before you continue...
By signing up to the FaceGym X Lion/ne Skintervention Day I agree to receive marketing emails from FaceGym and Lion/ne. I understand I can unsubscribe at any time. I understand my data will not be disclosed to any third party. For more information view our privacy policy and T&Cs.
ACCEPT + CONTINUE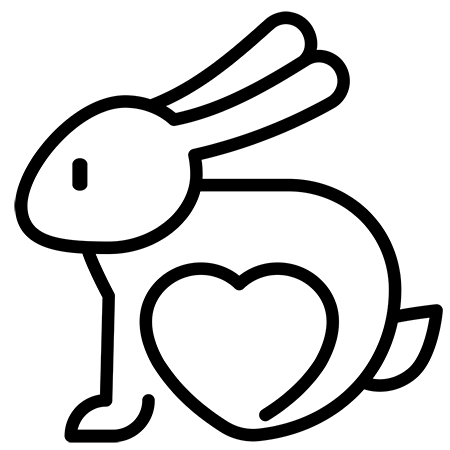 Cruelty Free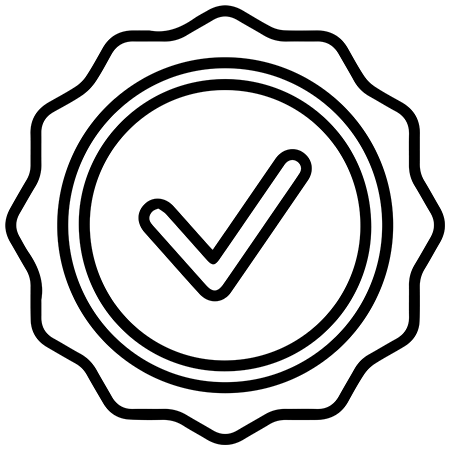 Derma Tested
High Performance
Results Orientated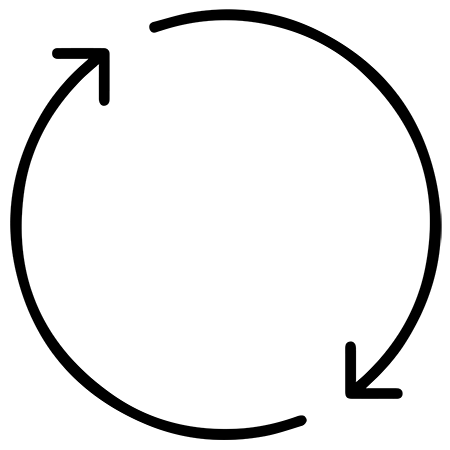 Consciously Created
What are the contraindications?
Do not use Acne Light Shot…
If you have a history of porphyria, solar urticaria, chronic actinic dermatitis, photosensitivity.

Over any suspicious or cancerous lesions.

If you are taking amiodarone.

If you are taking any photosensitising treatment.

Over or near a recent steroid injection.

If you suspect that you have had an adverse/allergic reaction.
Is the Acne Light Shot suitable for sensitive skin?
A small number of people have a skin type which is more sensitive to the normal level of adhesion of the Acne Light Shot strips. The best way to check whether your skin is more sensitive is to carry out a short patch test before your first treatment. Attach the Acne Light Shot strips to the device and place on your inner forearm. The device should be switched on and left in place for at least 20 minutes before being removed carefully by lifting from one edge. If there is any discomfort, then we recommend applying a very small amount of moisturising cream to the skin before attaching next time.
I have noticed a small mark on my skin after use, is this normal?
Because of the strength of the adhesive, with 20 mins sessions, temporary marks can occur. These marks are only temporary and will disappear progressively and naturally. Some skin types may display a temporary darkening which usually fades in 48 hours.
Will the blue light cause any UV damage to my skin?
No, Acne Light Shot delivers therapeutic safe natural blue light at a wavelength of 415 nm. This is not in the UV spectrum of the natural light wavelength. In clinical trials of blue light at 415 nm, there have been no reported incidences of UV skin damage.
Is the Acne Light Shot suitable for use during pregnancy?
Blue light therapy has not been tested with pregnant women. We recommend that you speak with your GP or midwife before considering using Acne Light Shot if you are pregnant.
Can I use the Acne Light Shot on other areas?
Yes – you can use your device on any part of the body affected by acne.
Can I buy additional adhesive strips?
Yes, refill packs are available containing 60 strips. Each strip is single-use only and must be discarded after treatment is complete.