FACESHOT
Electric Microneedling Device + Liquid Vitamin Ampoules
What it is
TRANSFORM + REJUVENATE YOUR SKIN IN ONE SHOT.
Bring the studio results into the palm of your hand with this expert electric microneedling tool. The next-gen approach to at-home skincare for bright, rejuvenated and smoother skin in one shot.
Faceshot™ works as a two-in-one microneedling and liquid vitamin treatment to deliver a gentle but effective exfoliation. The device encourages skin renewal, strengthens the complexion and reveals the healthy layers of skin underneath, while the micro-injuries kick-start the repair process.
Developed with medical-grade stainless steel microneedles Faceshot™ creates active-pathways to help the AHA penetrate deeper into the skin where it's needed to give stronger, longer lasting results.
An easy, effective and safe way to achieve youthful-looking skin and a lit-from-within glow. Get ready for a transformation in skin smoothness, tone and luminosity.
INSTANT RESULTS
Healthy glowing skin
Smoother skin tone and texture
LONG-TERM RESULTS
Diminishes hyperpigmentation and brown spots
Promotes overall skin rejuvenation
Reduces the appearance of fine lines, wrinkles, acne and scars
Helps unclog pores
Includes:
1x Faceshot™ Device
1x USB Power Cable
1x Clear Outer Ring
3 x Microneedle Cartridge
3 x Glycolic Acid Ampoules
Skincare Fitness Goals
SKIN RENEWAL: The needle-created skin pathways allow the trigger actives to penetrate where they're most needed to boost the skin's metabolism and cell turnover.
ENHANCED SKIN PROTECTION: Vitamin F helps to reduce inflammation and calm the skin by generating a soothing and immune response at a cellular level. This helps to keep the skin barrier's integrity and fight UV damage and environmental pollution.
LONG-LASTING GLOW: Glycolic Acid + Vitamin F work together to resurface and replenish the skin barrier. AHA reveals the new healthy stratum corneum and Vitamin F ensures the recent layer is strong, glowing and healthy.
Awards
WINNER Acne Awards Best Splurge
Teen Vogue

WINNER CEW Awards Best New Electrical Tool
Ingredients
Glycolic Acid Ampoule Ingredients: Aqua / Water / Eau, Glycolic Acid, Polysorbate 20, Linoleic Acid, Linolenic Acid.
How to use
Just like an interval training session, use Faceshot™ every two days or once a week during your PM routine to ensure a good exfoliation regime.
Start by cleansing the skin. Carefully snap one Liquid Vitamin ampoule open and shake the liquid into the microneedle cartridge then insert into the Faceshot™ device. The tool will take care of delivering the right quantity of the liquid vitamin treatment through the needling action. There are four levels of intensity to ensure a maximum and tailored result. Do not use the microneedle for more than 3 seconds in one area. Some redness or a prickling and itchy feeling are normal after use.
As with all of our pro tools, you can scan the QR code on pack to unlock our exclusive step-by-step tutorial with more tips and tricks on how to use your Faceshot™.
Do not apply makeup for at least 30 minutes after. Always use sunscreen the morning after using the device. Avoid sun exposure and strenuous activity for 24 hours after treatment.
Caution: Faceshot™ sterile needle tips are single-use only and designed to be disposable. Handle the needle tips and glass ampoule with care and dispose of carefully. Keep out of reach of children. For external use only. Avoid contact with your eyes; if contact occurs, please rinse well with water. In the unlikely event of irritation, discontinue use.
FACESHOT
has a rating of
4.4
stars based on
87
reviews.
Last Shipping Dates for Christmas 2023
Please note - the cut off date to receive your products before Christmas is the 21st December 2023 via Royal Mail and Courier. 
EU Shipping Policy Update
Please note, FACEGYM has suspended shipping options to the European Union on our website. We apologise for any inconvenience. Affected Services:
Online purchases shipped to EU destinations.
Exceptions:
This suspension does not affect orders already placed and in transit.
Customer Support:
EU-based customers seeking assistance or interested in future availability are encouraged to contact Customer Service. Feedback is appreciated and will be considered as we evaluate potential market expansion.
Future Updates:
Information regarding the resumption of EU shipping services or changes to this policy will be communicated on our website and through other official channels.
For further inquiries or specific requests, please reach out to our Customer Service team directly.
Alternative Shipping Options:
Customers wishing to purchase our products are invited to visit our retail partners offering shipping to the European Union including Look Fantastic, Cult Beauty, Current Body, Selfridges, Space NK and Sephora.
Australia - We have partnered with Mecca to offer exclusive AU shipping. Please order from https://www.mecca.com.au/facegym/ 
UK shipping rates
Standard Shipping UK

£4 (3-5 working days via Royal Mail or DHL)
Free (with every order over £49)
Next Day Delivery UK
£6 (Order before 4pm from Monday to Thursday, for delivery on the next working day*)
Dispatch and Delivery
Your order will be processed within 24-48 hours of receipt, except during peak holiday periods. Once your order has been processed, you will be notified with an order confirmation email. Orders received over the weekend and on UK bank holidays will be processed the following business day.
Returns
FaceGym will accept returns of unused products in their original packaging purchased for a full refund, within 30 days with the original receipt or delivery note.
When looking to Return or Exchange an item, please go through the original channel or studio where you purchased your goods – note online orders can only be returned online and products purchased in studio to a studio directly.
Unfortunately, FaceGym products purchased from other retailers are subject to the returns policies of those retailers and will not be accepted by FaceGym. If you need to make a return, please contact the retailer you bought your product from.
Please note, FaceGym gift cards may not be returned and should be treated like cash. They cannot be replaced if they're lost or stolen.
To make a return:
If you have purchased a product in studio
To return an item to one of our studios, please bring your return along with your receipt and a refund will be issued to the original method of payment (e.g. on the same card used to pay for the item(s)). Alternatively, you may exchange the product for any product of the same value, or request store credit in the form of a FaceGym gift card.
Any returns made at a FaceGym studio that are not accompanied by the original receipt will be exchanged for FaceGym gift card in the amount of the original purchase price.
If you have purchased a product online
To return an item online, please contact our customer service team on info@facegym.com who will be in touch.
Refunds are charged to the customer 
When sending your item back, please make sure the package is securely wrapped. We recommended that you make your return using a recorded delivery service and retain your proof of postage. Please note, Facegym does not accept liability for goods in transit or for the cost of return.
Inside your package please include the original despatch note:
Your name
Your order number
The item(s) being returned
The reason for return
Refund Time
We aim to process your return within 5 working days once we have received the item at our warehouse. The refund will be made to the same card or PayPal account used to make the purchase. Please note, it may take 5-10 working days for the funds to appear in your account - this will vary from bank to bank.
Non-returnable Items
In some instances, we are unable to offer refunds or exchanges.
The following items are non-returnable:
Beauty items and tools that have been opened, tested or partially used.
Workouts, bundles and gift cards. 
This does not affect your statutory rights.
For more information please email our Customer Service Team on info@facegym.com. 
Before you continue...
Contraindications
• We don't recommend if you currently have active skin conditions or bacterial infections (acne, eczema, psoriasis or cold sores, broken skin, Impetigo, Facial Boils, Conjunctivitis, Styes)
• Pregnancy (due to use of Electrical Muscle Stimulation device) - if pregnant, please let the Trainer know during consultation time. Instead of the electricals, your trainer will use prolonged deep tissue massage techniques.
• Botox in the last 2 weeks
• Cosmetic facial fillers in the last 4 weeks
• Facial surgery in the last 6 months
ACCEPT + CONTINUE
DO NOT ACCEPT
Before you continue...
By signing up to the FaceGym X Lion/ne Skintervention Day I agree to receive marketing emails from FaceGym and Lion/ne. I understand I can unsubscribe at any time. I understand my data will not be disclosed to any third party. For more information view our privacy policy and T&Cs.
ACCEPT + CONTINUE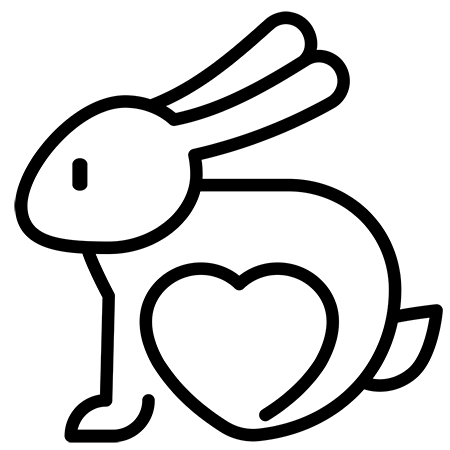 Cruelty Free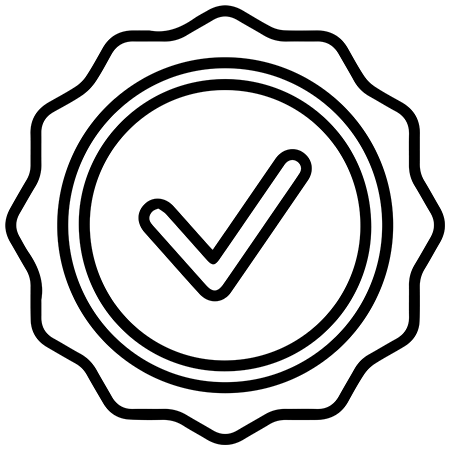 Derma Tested
High Performance
Results Orientated
What are the contraindications?
Each of the following is a contraindication to this product. Please make sure they do not apply to you, or you should not use this product.
▪ Botox in the last 2 weeks
▪ Fillers in the last 4 weeks
▪ Facial threads in the last 4 weeks
▪ Facial Surgery 6months dependant on healing Have used skin resurfacing products
or had a treatment in the past 2 weeks (e.g. Retinol, AHAs, BHAs, Dermabrasion,
laser, peels) or TCA peels in the past 4-weeks
▪ Cancer in the area being treated – if less than 12 months remission
▪ Melanosis of the face or skin lesions including keloid scarring / warts /moles
▪ Pregnant or maybe pregnant
▪ Skin conditions in the area being treated (e.g. active acne, eczema, psoriasis, cold sores, broken skin, sunburn, rosacea) or Long-term steroid use that has affected the skin
▪ Hypersensitive skin / heat reactive skin / poor skin healing
▪ Allergy to glycolic acid
▪ Photosensitive medication or medication that thins the skin in the last 6 months
▪ Haemophilic or blood clotting problems
▪ Under 12yrs old
I have eczema. Will Faceshot™ help to exfoliate?
Unfortunately, Faceshot™ cannot be used on skin conditions such as eczema, psoriasis or dermatitis. This type of skin is very sensitive and can easily be irritated by exfoliating and overstimulating the skin.
Can I reuse the needles several times?
The microneedles are designed for single use only for hygiene purposes. Dispose of them carefully after each use.
Can I use Faceshot™ without the Liquid Vitamins ampules or with a different ampule?
The Faceshot™ cannot be used without the Liquid Vitamin ampoules. The device has been specifically designed to work with these ampules to achieve maximum exfoliating results. Using an alternative may damage the device.
I have an allergy to glycolic acid. Can I use Faceshot™ with something else?
The Faceshot™ has been designed to be used specifically with the Liquid Vitamin ampoules to achieve maximum exfoliating results. We would recommend that you consider the FaceGym Hyaluronic Roller as an alternative to boost hydration and encourage cellular rejuvenation.
Can I use Faceshot™ every day?
For best results, we suggest using Faceshot™ every two days for a bootcamp or once a week to maintain a good exfoliation regime and healthy skin renewal. Use in the evening and do not apply any skincare or makeup after
What are the microneedles made of?
The needles are made of medical-grade stainless steel.
Can I use Faceshot™ if I have an allergy to nickel?
The microneedles are made of medical-grade steel, which is low in nickel. However, it would be advisable to avoid use if you have a known allergy or sensitivity to nickel. An alternative product would be the FaceGym Hyaluronic Roller.
I'm experiencing a little redness after use, is this normal?
Faceshot™ is an electric microneedling tool which provides a low-invasive skin treatment. As microneedling creates active pathways on the skin's surface, on occasion, customers may experience a slight redness on the skin immediately after using the device. We would like to assure customers this is common for any microneedling treatment and dependent on skin sensitivity, should usually last no more than a few hours. If redness persists, an unperfumed cooling product such as aloe vera can be applied. Following your treatment, we advise you avoid using any stimulating skincare products such as AHAs, BHAs, retinols and exfoliating products for two weeks post.