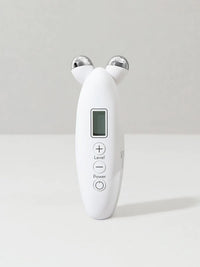 How To Use
1. Apply a generous amount of our Collagen Infusion Serum activator gel-primer to the area you want to work.

2. Choose between the low, medium and high settings.

3. Follow the contours of the face always working from the centre of the face outwards along the jawline and cheekbones. For the eye area work from the base of the eyebrows toward the crown to give the eye area a lift. We recommend using it 5min on each side of the face, every other day for the maximum results!

4. Charge for 24 hours before using the device for the first time. Do not use while charging.

5. For more information and detailed usage please read the user manual thoroughly before using Pure Lift Face.