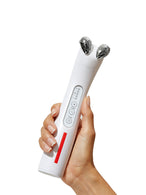 15% Saving
Pro Tool Kit
The Ultimate Tool Kit
What it is
The ultimate tool bundle for professional results at home. This kit includes everything you need to achieve our signature Lift, Sculpt and Bright look. Detoxify and clear your complexion with our Face Ball that also helps to ease muscle tension, contour your muscles with the Multi-Sculpt and give your skin a non-invasive facelift with the FaceGym Pro EMS device and the Collagen Infusion serum. For the ultimate hydration rejuvenation, reach for the Hydrating Active Roller as a weekly boot camp. The headband makes your face fitness routine fuss-free and keeps hair in place.
KIT INCLUDES:
FACEGYM PRO BY THE RECOVERY LAB: A non-invasive facial device that uses electrical muscle stimulation to strengthen, tone and sculpt the face.
COLLAGEN INFUSION SERUM: An activator gel to be used in conjunction with the FaceGym Pro By Xtreem Pulse device. Boosts hydration, promotes Collagen synthesis and elasticity and helps diminish fine lines and wrinkles.
FACE BALL: A massage ball designed to target the muscles and the skin. It helps detoxify and depuff the complexion, boosts circulation and lymphatic drainage and releases muscle tension and blockages.
HYDRATING ACTIVE ROLLER: A 2-in-1 clinical skincare + microneedling tool for the ultimate hydration boost. Combining crystallised Hyaluronic Acid, Tri-active Peptides + Centella Asiatica advanced dissolving microneedles are formed which dissolve rapidly into the skin delivering instant results and long-lasting moisture. Expect smoother, plumper-looking skin and improved overall texture and appearance.
MULTI-SCULPT: A facial tool expertly designed by FaceGym to sculpt, lift, contour and depuff your complexion. Made from hypoallergenic stainless steel.
HEADBAND: Made from a soft cotton blend with a non-slip design to keep your hair clean and secure.
Skincare Fitness Goals
HIGH-INTENSITY: All the tools you need to elevate your at-home workout.
LIFT, SCULPT + BRIGHTEN: Achieve sculpted and toned muscles and a radiant complexion that is smooth and healthy.
FUSS-FREE: The headband keeps your face and your hair clear during the workout.
Ingredients
Face Ball: Made from high-quality PVC (vinyl). Free from harmful chemicals such as Phthalates, Latex, Lead and BPA.
Multi-Sculpt: Made from 100% hypoallergenic and recyclable solid medical-grade stainless steel.
Hydrating Active Roller: Sodium Hyaluronate, Algin, Glycerin, Trehalose, Aqua/Water, Propanediol, Simmondsia Chinensis (Jojoba) Seed Oil, Butylene Glycol, Caprylyl Glycol, 1,2-Hexanediol, Madecassoside, Ethylhexylglycerin, Polysorbate 80, Acetyl Hexapeptide-8, Copper tripeptide-1, Acetyl hexapeptide-8, Palmitoyl Pentapeptide-4
Collagen Infusion Serum: Chondrus, Crispus Extract, Purified Water, Hyaluronic Acid, Ferment Extract, Pseudoalteromonas, Hydrolyzed Wheat Protein, Hydrolyzed Soy Protein, Tripeptide-10 Citruline, Tripeptide-1, Phenoxyethanol, Ethylhexylglycerin
How to use
FaceGym Pro by The Recovery Lab: Charge for 24 hours before using the device for the first time. Do not use it while charging. For more information and detailed usage please read the user manual thoroughly before using FaceGym Pro. Do not use the FaceGym Pro if you: are pregnant; have a pacemaker or any metal plates or pins; have had skin cancer in the last 12 months (must be all-clear for 12 months); have cancer or diabetes; have experienced a loss of skin sensation. If you have: Vitiligo - please use a low setting; Threads - use on a low setting after 4 weeks; Botox - wait 2 weeks; Fillers - wait 4 weeks.
Collagen Infusion Serum: To be used in conjunction with the FaceGym Pro facial exercise machine. Apply 4-5 liberal pipettes of Collagen Infusion Serum to the area of the face you wish to use the tool on. Follow with the exercise machine as instructed.
Hydrating Active Roller: Use as part of the PM skincare routine. Always use on damp skin after cleansing. Roll over the face and neck using upwards and outwards motions for 5 to 10 minutes, avoiding the delicate eye area. For best results scan the QR code for a full tutorial. To amplify results, after rolling on damp skin, apply your favourite serum, we recommend using Hydro-Bound Hyaluronic Acid + Niacinamide Serum together with Active Blast Vegan Collagen Skin Booster and continue to roll for an additional 5 minutes until the roller head is smooth. Use once a week for a mini skin bootcamp to achieve deeply hydrated, dewy and glowing skin. Attach a new roller head to the handle for each use and discard the used head after use.
Face Ball: Use on clean, dry skin directly after cleansing. Place the ball in the centre of the forehead and press it on the muscle to connect, then use a scooping action to lift and stretch the area of tension. Clean with warm, soapy water after each use, then keep dry.
Multi-Sculpt: Use on clean face with 3-5 drops of your signature face oil to allow the tool to glide over the face. The sides of the neck should be avoided during pregnancy but other areas of the face can be worked on safely with light pressure. Avoid working directly on open lesions or rash including eczema and psoriasis. Do not use Multi-Sculpt over broken skin, broken veins, moles, cuts, bruises, or rosacea. Do not use Multi-Sculpt over Stage 4 acne or anything cystic, open, excreting puss, inflamed or tender to the touch. Clean with warm, soapy water after each use, then keep dry.
Pro Tool Kit
has a rating of
4.6
stars based on
12
reviews.
We're delighted to offering shipping to UK, EU and many international counties with more soon to come. If you are placing an order with us from the EU, we currently cover all import taxes and customs duties for goods over €150 (£135).
However, we would like to inform you that as a result of the Import One Stop Shop (IOSS) being introduced by the European Union on 1st July 2021, we will not be able to cover additional import taxes and duties for any EU orders with a value less than €150 (£135) under Delivered Duty Paid (DDP) terms from our UK warehouse. If the total goods value is less than €150 (£135) we will gladly dispatch your order but, please be advised customers are responsible for covering any duties and taxes incurred before receiving the parcel.
For all orders shipped outside of the UK, EU and United States, Delivery Duty is unpaid (DDU). This means you may be liable to pay local sales taxes and customs duties on arrival of your FaceGym order.
FaceGym cannot accept responsibility for any of these costs. Furthermore, as rules on duties and taxes differ from country to country, FaceGym are unable to advise on customs tariffs and amounts.
FACEGYM PRO. Please note orders containing the FaceGym Pro will be covered under Delivered Duty Paid (DDP) for all countries within the shipping restrictions. We are unable to ship the FaceGym Pro to Japan, Korea, Germany, Austria, Switzerland and the USA.
Next Day Delivery UK
£6 (Order before 4pm from Monday to Thursday, for delivery on the next working day*)
Standard Shipping UK

£3 (3-5 working days via Royal Mail or DHL)
Europe Shipping
£8 (3-7 working days via DHL International and 2 item limitation per order)
ROW Delivery
£15 (5-10 working days via DHL International))
Australia
We have partnered with Mecca to offer exclusive AU shipping. Please order from https://www.mecca.com.au/facegym/ 
Dispatch and Delivery
Your order will be processed within 24-48 hours of receipt, except during peak holiday periods. Once your order has been processed, you will be notified with an order confirmation email. Orders received over the weekend and on UK bank holidays will be processed the following business day.
Customs
While we do everything we can to make sure your order is cleared by customs, we advise that you check with your local customs, before importing anything to your country that may be stopped or have charges applied. FaceGym will not be liable for charges if your shipment is stopped, charged for or disposed of at customs.
Returns
If an item is damaged please contact FaceGym immediately.
FaceGym will accept returns of unused products in their original packaging purchased at any FaceGym studio or our online store (www.facegym.com) for a full refund, within 30 days with the original receipt or delivery note. When looking to Return or Exchange please go through the original channel or studio where you purchased your goods.
Unfortunately, FaceGym products purchased from other retailers are subject to the returns policies of those retailers and will not be accepted by FaceGym. If you need to make a return, please contact the retailer you bought your product from.
Please note, FaceGym gift cards may not be returned and should be treated like cash. They cannot be replaced if they're lost or stolen.
To make a return:
1. To return an item to one of our studios, bring your return along with your receipt and a refund will be issued to the original method of payment (e.g. on the same card used to pay for the item(s)). Alternatively, you may exchange the product for any product of the same value, or request store credit in the form of a FaceGym gift card.
2. To return an item online, please contact our customer service team on info@facegym.
When sending your item back, please make sure the package is securely wrapped. We recommended that you make your return using a recorded delivery service and retain your proof of postage. Please note, Facegym does not accept liability for goods in transit or for the cost of return.
Inside your package please:
Print your name
Print your order number
Highlight the item(s) being returned
Include the reason for return
Address your package to:
FACEGYM c/o FloStream
Unit 2, Blackthorne Point,
Blackthorne Road,
Poyle
SL3 0DA,
United Kingdom
+441753 967369
Refund Time
We aim to process your return within 5 working days. The refund will be made to the same card or PayPal account used to make the purchase. Please note, it may take 5-10 working days for the funds to appear in your account - this will vary from bank to bank.
Any returns made at a FaceGym studio that are not accompanied by the original receipt will be exchanged for FaceGym gift card in the amount of the original purchase price.
Non-returnable Items
In some instances, we are unable to offer refunds or exchanges.
The following items are non-returnable:
Beauty items and tools that have been opened, tested or partially used.
Workouts, bundles and gift cards. 
This does not affect your statutory rights.
Delivery to Russia
We are not shipping to Russia at this time. 
For more information please email our Customer Service Team
via info@facegym.com. 
Before you continue...
Contraindications
• We don't recommend if you currently have active skin conditions or bacterial infections (acne, eczema, psoriasis or cold sores, broken skin, Impetigo, Facial Boils, Conjunctivitis, Styes)
• Pregnancy (due to use of Electrical Muscle Stimulation device) - if pregnant, please let the Trainer know during consultation time. Instead of the electricals, your trainer will use prolonged deep tissue massage techniques.
• Botox in the last 2 weeks
• Cosmetic facial fillers in the last 4 weeks
• Facial surgery in the last 6 months
ACCEPT + CONTINUE
DO NOT ACCEPT
Before you continue...
By signing up to the FaceGym X Lion/ne Skintervention Day I agree to receive marketing emails from FaceGym and Lion/ne. I understand I can unsubscribe at any time. I understand my data will not be disclosed to any third party. For more information view our privacy policy and T&Cs.
ACCEPT + CONTINUE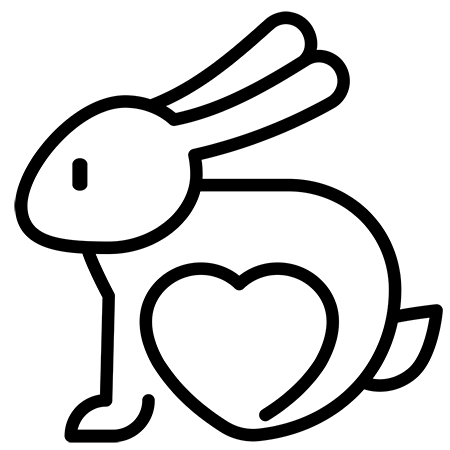 Cruelty Free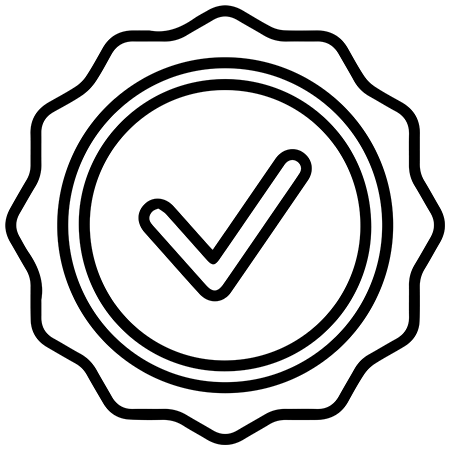 Derma Tested
High Performance
Results Orientated
Vegan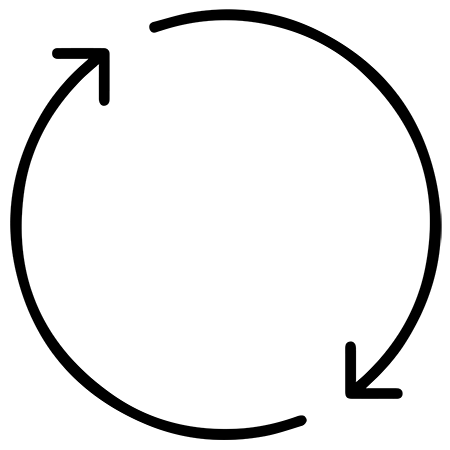 Consciously Created
How do I use the tools?
The best way to learn how to use our tools is to book an online workout with one of our expert trainers. They'll teach you how to use the tools effectively to suit your skin and lifestyles needs, and answer any questions you have.
What the headband is made of?
70% cotton, 20% spandex, 10% nylon.
Why Stainless Steel?
Stainless steel is a medical-grade material that is non-irritating for all skin types, can easily be sanitised and sterilised and can be used cool or warm. It is also an exceptionally durable material that won't break or chip if you drop it and has high corrosion resistance giving your tool longevity.
Is there a warranty on my Facegym Pro?
We have a 12-month warranty on our FaceGym Pro devices. Any faults acquired regarding the manufacturing of the product can be used against this warranty.